Corps : Volume et normes, Émilie Meldem avec Camille Farrah Buhler
Création d'une silhouette complète problématisant la question des normes ; exercices de réflexion en 3D ;
Repenser et redéfinir sa base de travail (Stockman) en se réappropriant forme, proportions et attributs ; établir des liens avec son univers ;
Lectures et débats proposés par la designer et artiste Camille Farrah Buhler ;
Étapes : création d'une toile par moulage ; fitting de la toile sur un à trois objets trouvés à l'école ; silhouette retravaillée par des interventions de surface (broderie, impression, etc.) ; réalisation de la silhouette dans une matière imposée ;
Documentation de chacune des étapes.

Projet en lien avec l'atelier : cours de dessin de

Joëlle Gagliardini ; cours d'expérimentation textile / intervention de surface avec Magdalena Gerber.
Body: Volume and Norms, Émilie Meldem with Camille Farrah Buhler
Creation of a complete silhouette problematising beauty standards;
Redefining one's work base (Stockman) by rethinking forms, proportions and attributes; establishing links with one's creative universe;
Readings and discussions selected and moderated by designer and artist Camille Farrah Buhler;
Stages: the creation of a toile; fitting of the toile onto one to three objects found at the school; silhouette reworked through surface interventions (embroidery, printing, etc.); production of the silhouette in a given material;
Documentation of each step.
Project related to the workshop: drawing class with Joëlle Gagliardini; textile experimentation / surface intervention class with Magdalena Gerber.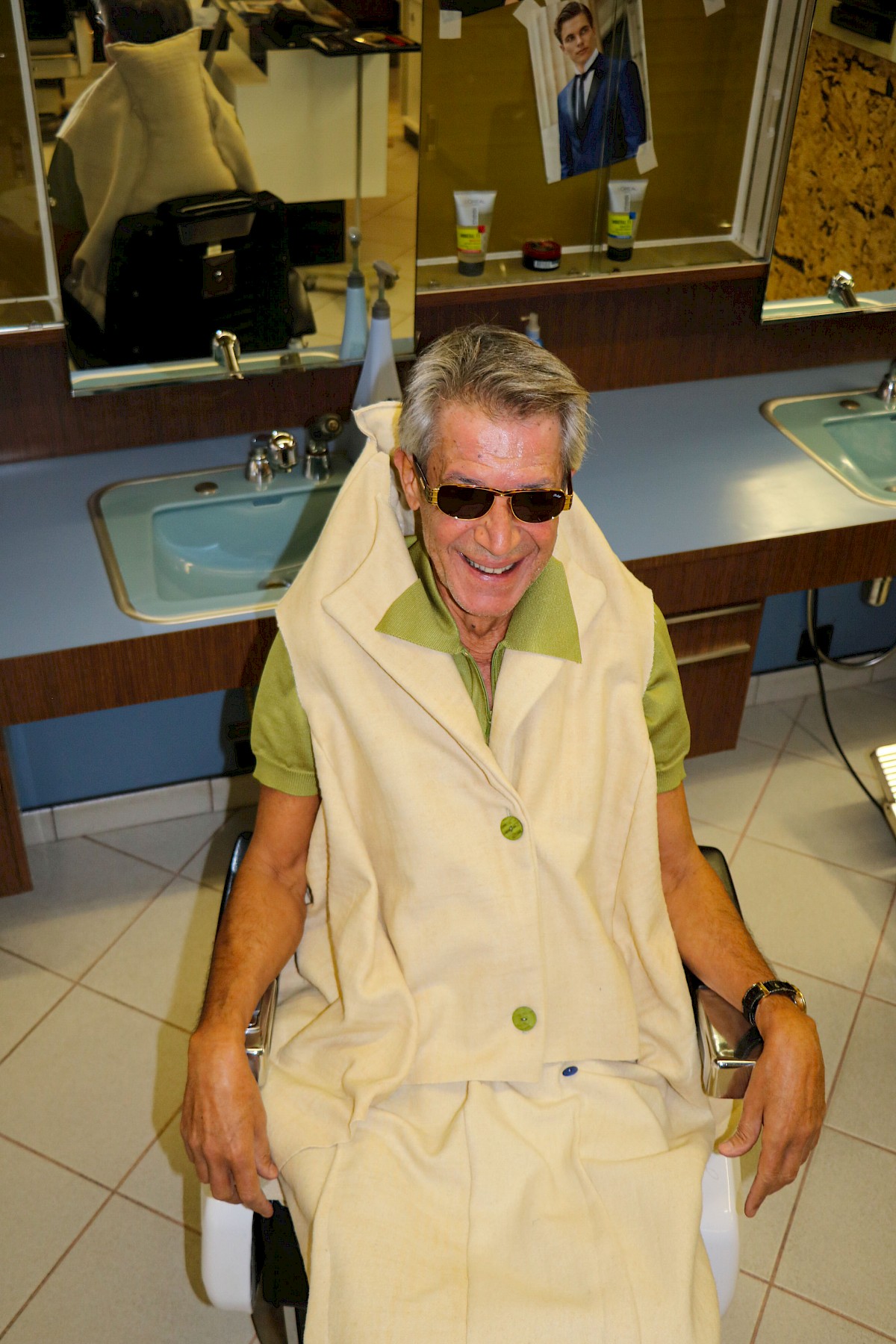 Upstyling avec Raúl Egloff en partenariat avec Caritas
Looks créés à partir de textiles récupérés au centre de triage de Caritas ;
Exercice introspectif abordant la question de l'appropriation culturelle ;
Expérimentation autour de l'upcycling : création de tissus et styling ;
Exposition d'une série de looks dans la boutique de Caritas, rue de Carouge.
Upstyling, Raúl Egloff in partnership with Caritas
Looks created from textiles recovered from the Caritas sorting centre;
Introspective exercise addressing the issue of cultural appropriation;
Experimentation with upcycling: fabric creation and styling;
Exhibition of a series of looks in the Caritas shop, rue de Carouge.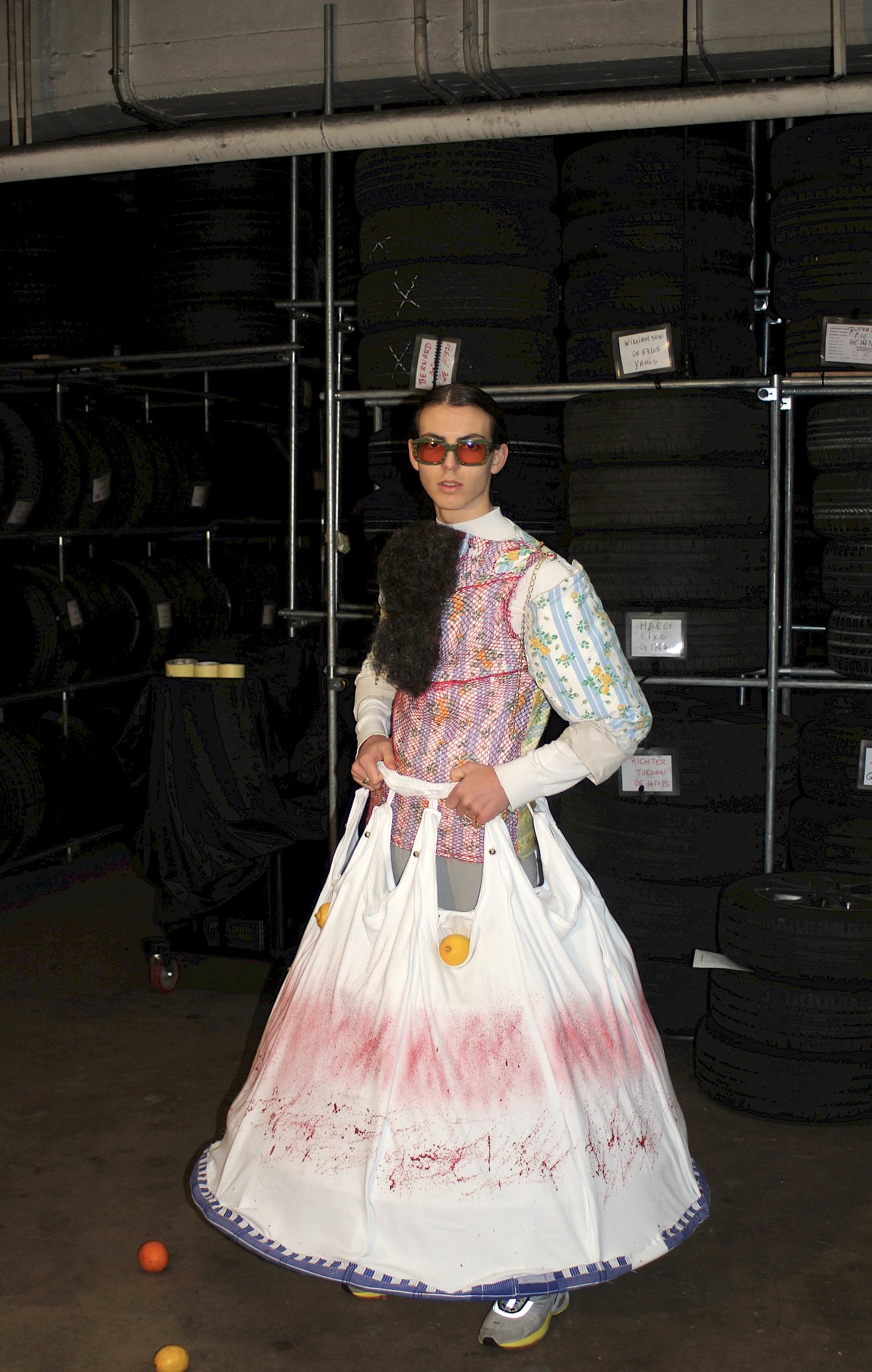 Weaving-living avec Natalia Solomatine
Visite de L'École d'arts textiles Filambule et de la galerie Humus à Lausanne, des espaces gérés par la tisseuse Danièle Mussard et le galeriste Michel Froidevaux ; découverte de la collection d'objets de Michel Froidevaux ;
Introduction à la technique de la lirette et aux bases de tissage avec Danièle Mussard et Nicole Genoud.
Weaving-living avec Natalia Solomatine
Visit of the Filambule School of Textile Arts and the Humus Gallery in Lausanne, spaces managed by weaver Danièle Mussard and gallery owner Michel Froidevaux; discovery of Michel Froidevaux's collection of objects;
Introduction to the technique of the lirette and the basics of weaving with Danièle Mussard and Nicole Genoud.
Cours techniques en lien avec les ateliers
Dessin de mode avec l'artiste Joëlle Gagliardini ;
Expérimentation textile avec la céramiste et spécialiste du textile, Magdalena Gerber ;
Coupe et patronage avec Natacha Malanitcheva, designer technique.
Technical courses related to the workshops
Fashion illustration with artist Joëlle Gagliardini;
Textile experimentation with ceramist and textile specialist Magdalena Gerber;
Cutting and pattern making with Natacha Malanitcheva, technical designer.
Théorie avec Elizabeth Fischer
Diverses perspectives théoriques sur le corps et le vêtement, à la croisée de la sociologie, de l'anthropologie et de l'histoire culturelle ;
Appréhension de l'histoire de la mode dans sa réalité matérielle : visites des réserves du Musée suisse de la Mode ;
Introduction à l'histoire du design par Florence Marguerat Arlaud et Alexandra Midal.
Theory with Elizabeth Fischer
Various theoretical perspectives on the body and clothing, at the intersection of sociology, anthropology and cultural history;
Introduction to the material reality of fashion history (visits to the archive of the Swiss Fashion Museum);
History of design with Florence Marguerat Arlaud and Alexandra Midal.
étudiant·e·x·s
students
Omar Amorim-Esenli
Simon Annen
Gabriel Bongiovani
Hannah Bordier
Maxime Bourquin
Benjamin Broillet
Aleksandra Bystrova
Tommy Capiaux
Emma Cattin
Ewen Danzeisen
Alexander Dejanovski
Dejan Denic
Yumi Ferretti
Noémie Giazzi Fiona
Maxence Guenin
João-Carlos Jesus Sousa
Clémentine Lejeune
Lucas Moretti
Julian Sinclair
Lucie Spycher
Majd Eddin Zarzour
professeur·e·x·e·s et intervenant·e·x·s
professors and guests tutors
Florence Marguerat Arlaud
Elizabeth Fischer
Roger Gaillard
Natacha Malanitcheva
Cécile Nanjoud
Natalia Solomatine

assistant·e·x·s
Madeline Ribeiro