Collection de bachelor
Réalisation de six silhouettes dont un show piece et des accessoires complétant la silhouette (chaussures, accessoires de tête, lunettes, bijoux, sacs, etc.). Réalisation de douze silhouettes dessinées en couleurs à la main ou à l'ordinateur et un plan de collection contenant les échantillons de textiles et de couleurs pour chaque pièce ;
Rédaction d'un texte de synthèse conçu dans l'esprit d'un texte destiné à la presse ;
Mise en image de la collection : photographies sur support en papier (vêtements et accessoires portés et mis en scène)  ;
Contextualisation complémentaire : scénographie, set design, vidéo, page web, etc. Ces éléments doivent servir à traduire l'univers de la collection ;
Création d'un dossier technique complet.
Bachelor Collection
Production of six silhouettes including a showpiece and accessories to complement the silhouette (shoes, head accessories, glasses, jewellery, bags, etc.). Production of twelve silhouettes in colour drawn by hand or computer and a collection plan containing the textile and colour samples for each piece;
Text written in the spirit of a press release;
Presentation of the collection: printed photographs (clothes and accessories worn);
Additional contextualisation: set design, video, web page, etc. These elements must convey the collection's concept;
All technical files.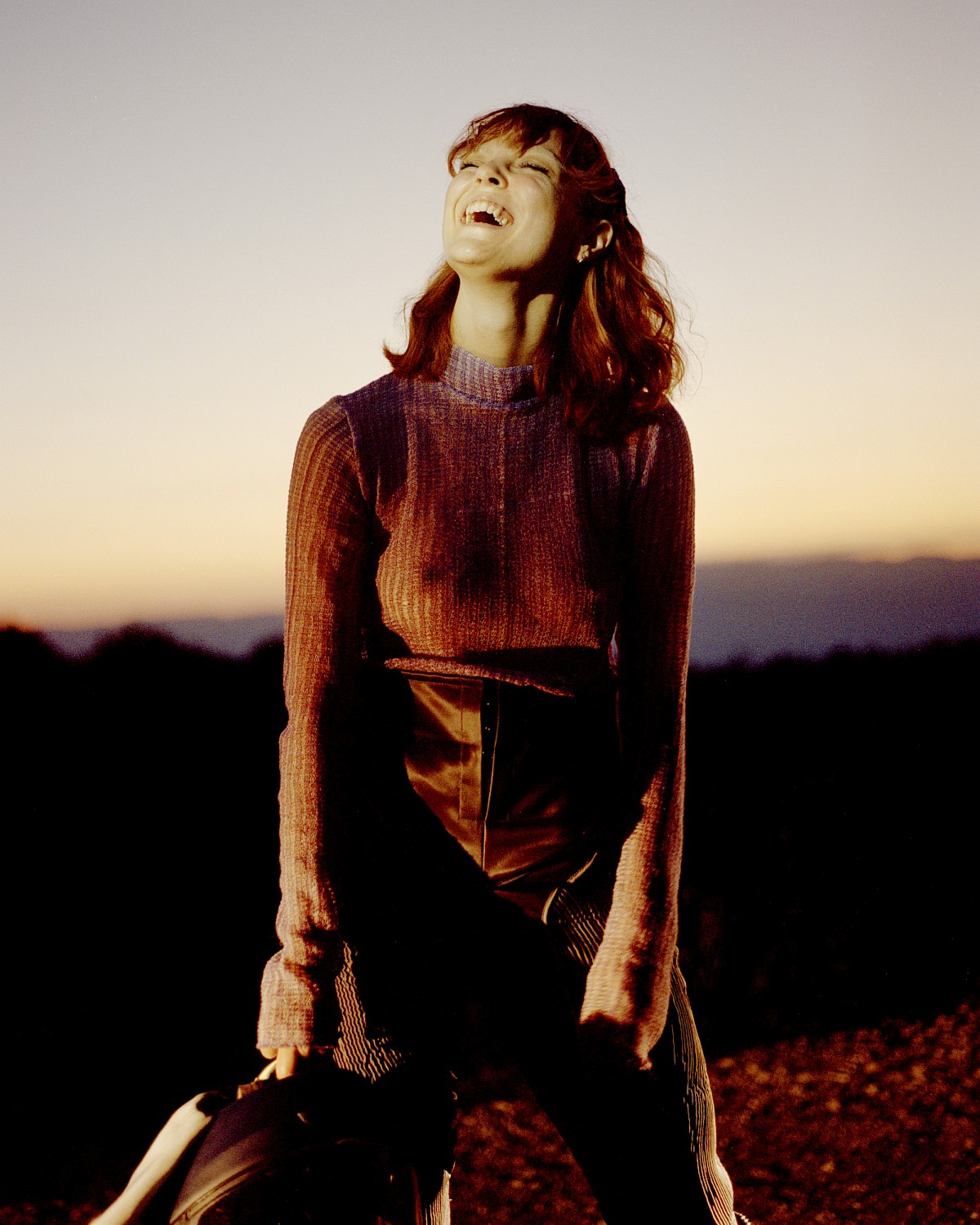 Atelier matériaux, finitions et silhouettes avec Joy Ahoulou
Recherche et développement de techniques sur les sujets suivants : coutures, conception 3D, embellissements, accessoires;

Création d'une collection de 15 silhouettes en collages;

Fixer un budget de collection et prise de contact avec les fabricant·e·x·s en vue de sponsoring.
Workshop materials, finishings and silhouettes with Joy Ahoulou
Research and development of technics on the following topics: seams, 3D design, surface embellishments, accessories;
Creation of a collection of 15 silhouettes in collages;
Budgeting of the collection and contact with manufactuers for sponsoring.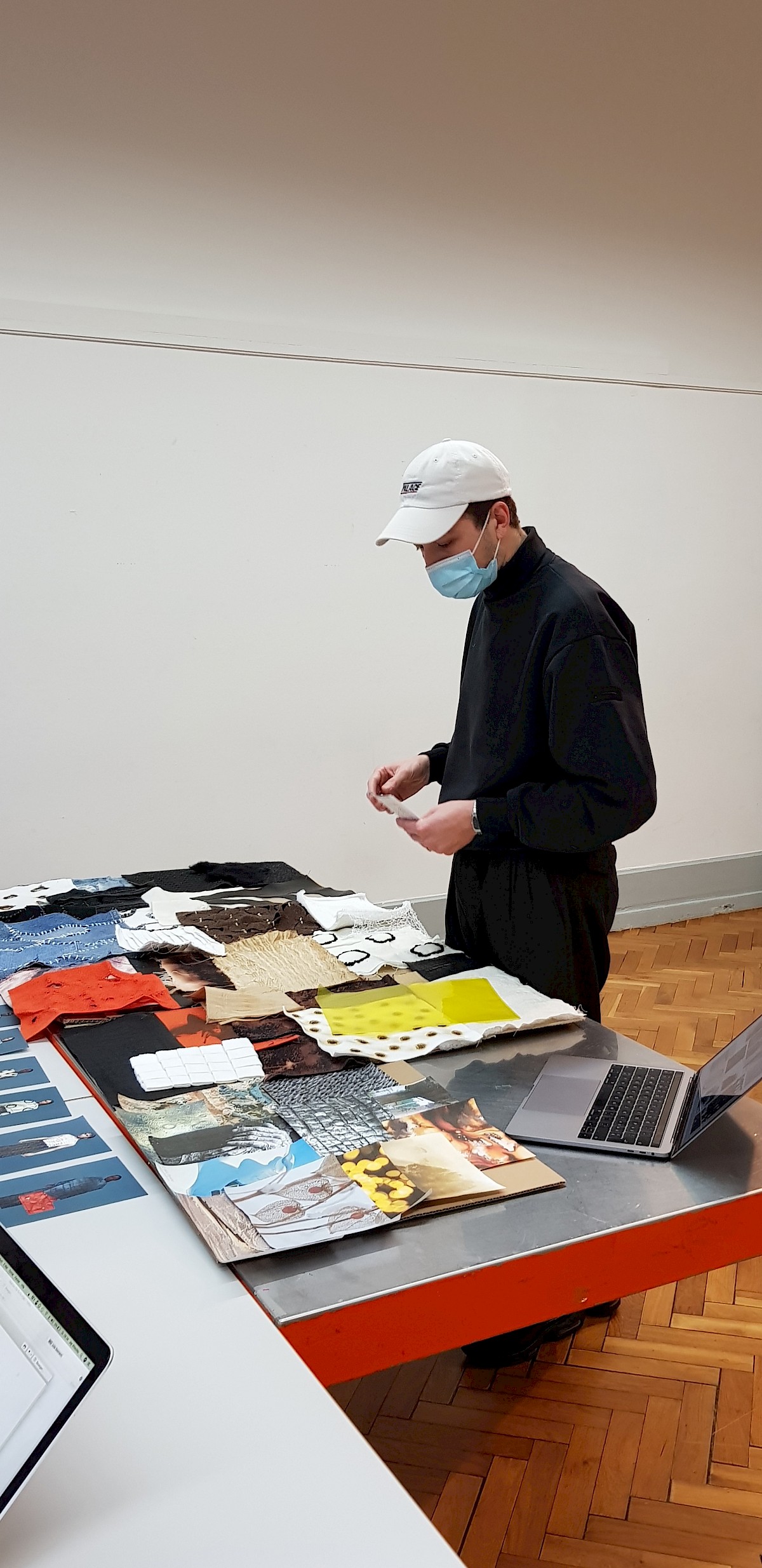 Atelier "Cradle to cradle" avec Dinie van den Heuvel
Introduction aux notions de durabilité, C2C, mode circulaire, etc.
Appréhender les développements contemporains en termes de durabilité
Positionner sa pratique dans le champ de la mode durable et éthique
Cradle to cradle workshop with Dinie van den Heuvel
Introduction to notions of sustainability, C2C, circular fashion, etc.
Understand and learn about contemporary developments in terms of sustainability in fashion
Position oneself and your practice in the ethical and sustainability field
Mémoire théorique de diplôme BA
Cerner et analyser une problématique dans le champ de sa pratique en design mode;
Contextualiser la problématique et sa propre pratique;
Rendre compte de cette réflexion par un texte illustré et mis en page dans une forme reflétant de manière créative le contenu;
Exemples de problématiques abordées ces deux dernières années par les diplômant·e·x·s : mode queer ; durabilité économique et sociale ; rôle du paraître dans la diffusion de l'image de soi par les réseaux sociaux ; repenser la mode par le prisme de l'écoféminisme ; liens entre technologie digitale et métiers d'art ; appropriation culturelle ; l'esthétique de la notion de confort ; rôle de la mode dans l'émergence d'une pop culture contemporaine ; body positivity;
Travail effectué avec l'accompagnement d'un tutorat individuel par le corps professoral.
BA theoretical diploma thesis
Identify and analyse a topic in the field of fashion;
Contextualise the topic and one's practice;
Create an illustrated text and layout in a form that creatively reflects the content;
Examples of issues tackled by graduates over the last two years: queer fashion; economic and social sustainability; the role of appearance in the dissemination of self-image through social media; rethinking fashion through the lens of ecofeminism; links between digital technology and crafts; cultural appropriation; the aesthetics of the notion of comfort; the role of fashion in the emergence of contemporary pop culture; body positivity.
Work carried out with the support of an individual tutor.
étudiant·e·x·s
students
Robyn Baumgartner
Timothée Bédat
Marie Boutin
Margot Briand
Julie Chauland
Alan Clerc
Jeanne De Biasio
Tess Deprez
Maximilien Leval
Tanguy Mallet
Morris Manser
Dana Masip
Ines Migeon
Pauline Neyton
Thu Nguyen Thi Hoang
Louise Nicolini
Olivia Philibert
Susanne Sarrazin
Amelie Schouwey
Tennessy Thoreson
Fabrizio Ulino
Agnès Eve Vadi
Mathilde Vanlint
tuteur·trice·x·s travail pratique :
Raul Egloff
Émilie Meldem
Vanessa Schindler
Natalia Solomatine


Tutorat transversal communication :
Magdalena Brozda
Accessoires / introduction cuir :
Pauline Famy
Workshop durabilité :
Dinie van den Heuvel
Workshop styling :
Harry Freegard
Workshop fitting :
Mariel Manuel
Workshop matière :
Joy Ahoulou
Tutorat technique coupe / couture :
Natacha Malanitcheva
Dinie van den Heuvel
François Schaffter
Atelier technique transversal :
Natalia Solomatine
Dessins de collection :
Joëlle Gagliardini
Informatisation de la collection :
Sabine Schechinger


tuteur·trice·x·s travail théorique :
Alexandre Fiette
Elizabeth Fischer
Hervé Munz
Aude Fellay
Lysianne Léchot-Hirt

assistant·e·x·s
Madeline Ribeiro