Collection de Bachelor
Les étudiant·e·x·s réalisent cinq silhouettes et des accessoires complétant la silhouette (chaussures, accessoires de tête, lunettes, bijoux, sacs, etc.) ; douze silhouettes dessinées en couleurs à la main ou à l'ordinateur et un plan de collection contenant les échantillons de textiles et de couleurs pour chaque pièce ;
Ielles rédigent d'un texte de synthèse conçu dans l'esprit d'un texte destiné à la presse. La collection est mise en image grâce à des photographies sur support en papier (vêtements et accessoires portés et mis en scène) ;
Contextualisation complémentaire possible : scénographie, set design, vidéo, page web, etc. Ces éléments doivent servir à traduire l'univers de la collection ;
Ielles soumettent un dossier technique complet.
Bachelor collection
Students produce five silhouettes and accessories to complement the silhouette (shoes, head accessories, glasses, jewellery, bags, etc.); twelve silhouettes in colour drawn by hand or digitally and a collection plan containing the textile and colour samples for each piece; as well as a text written in the spirit of a press release;
They present their collections through printed photographs (of the clothes and accessories, worn), set design and a performance. These elements all convey the collection's concept;
Finally, students hand-in all technical files.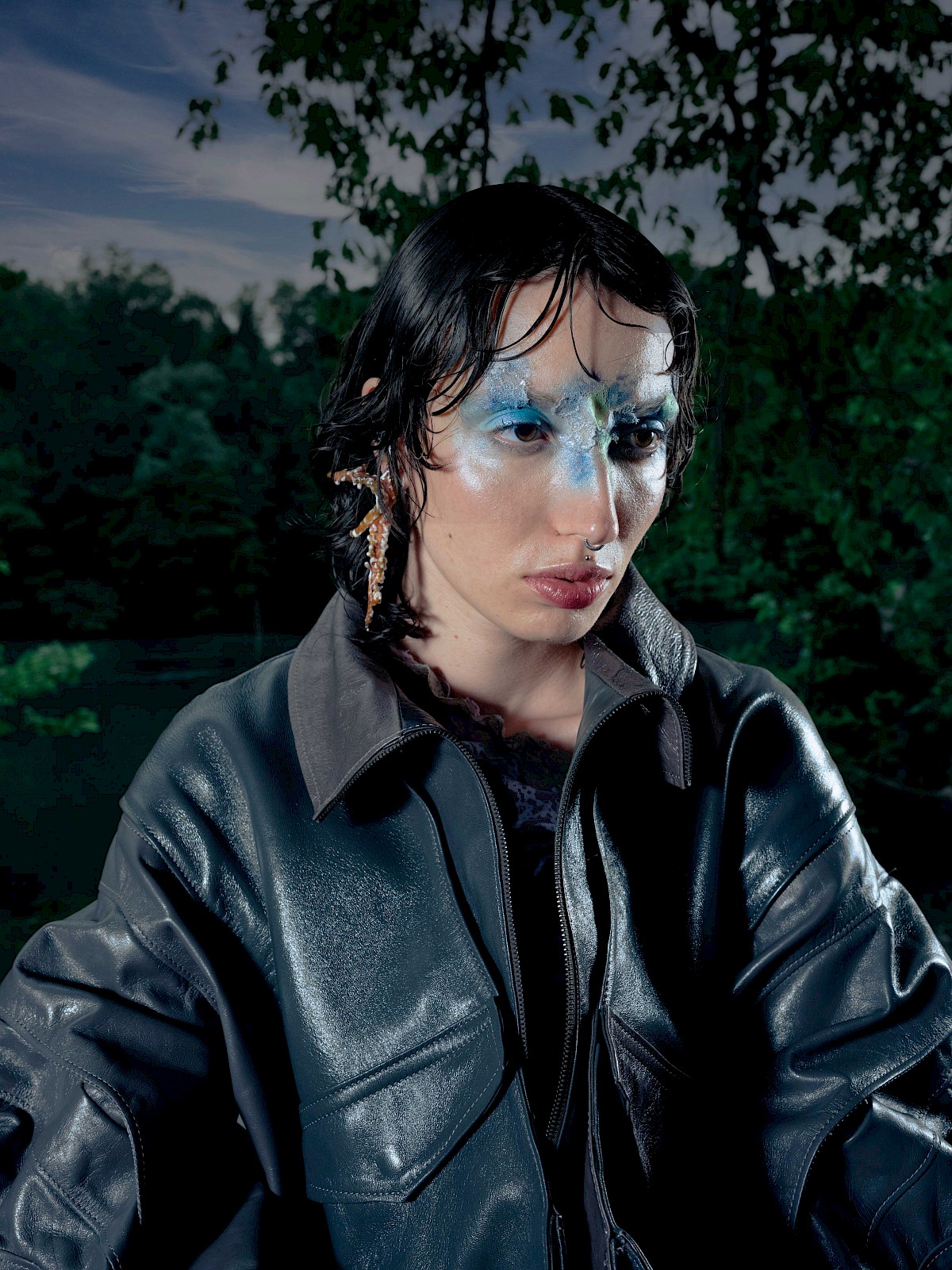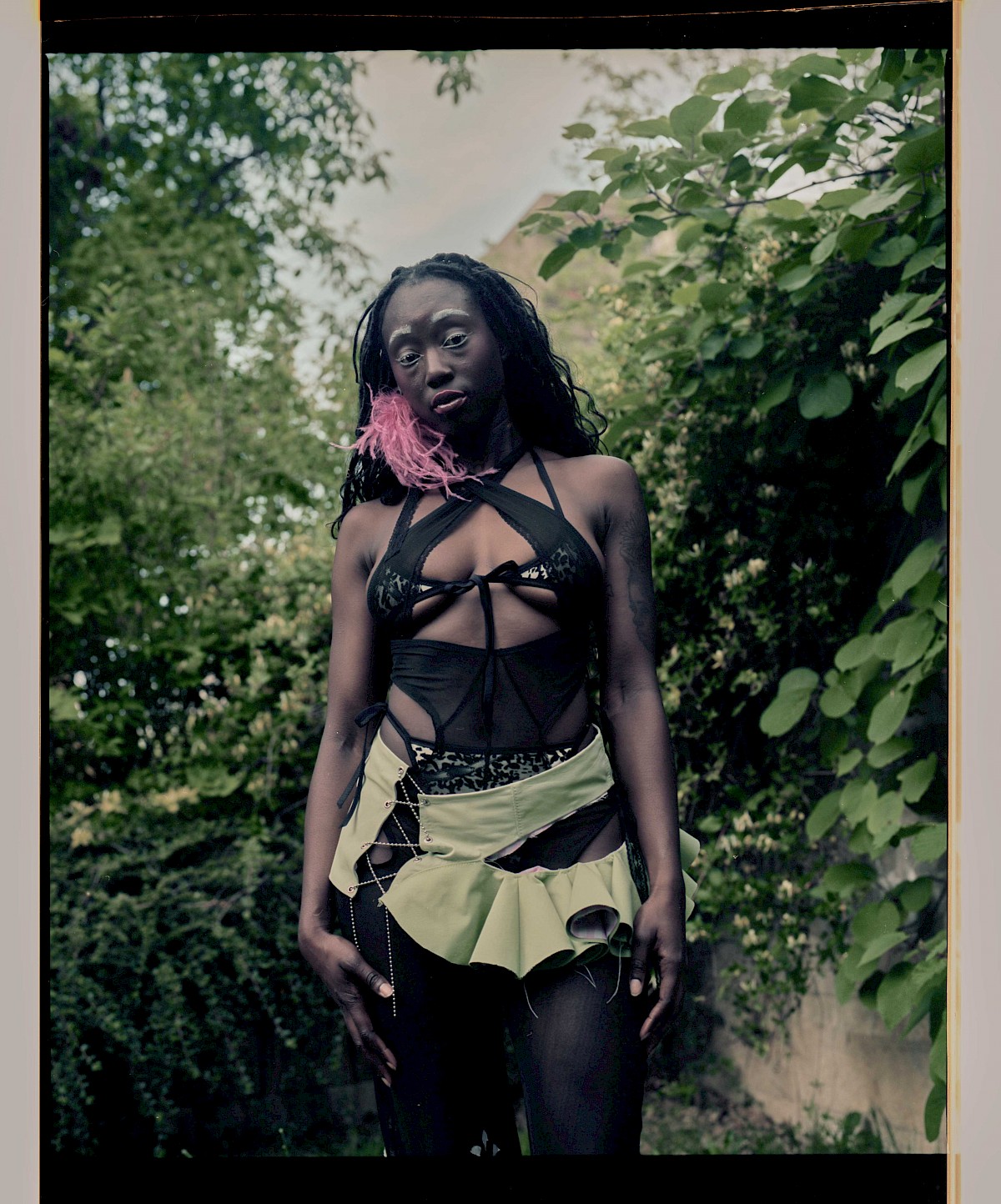 Workshop Mariel Manuel x Caritas
Travail de groupe, sous la direction artistique de Mariel Manuel, autour d'une proposition unique de vestiaire moderne et de qualité à partir de pièces récupérées, transformées, sculptées et drapées, avec pour objectif de penser toutes les étapes de la création (la direction artistique, concepts et plan de collection, le choix des codes et pièces à transformer, le travail sur le volume, maquettes, façon et couture, finitions, communication, vision marketing, etc.). Les pièces ont été présentées sur cintre dans un contexte du showroom.
Workshop Mariel Manuel x Caritas
Group work, under the artistic direction of Mariel Manuel, around a unique proposal for a modern, high-quality wardrobe based on salvaged, transformed, sculpted and draped pieces. The aim: think through all the stages of the creative process (artistic direction, concepts and collection plan, choice of codes and pieces to be transformed, work on volume, models, tailoring and sewing, finishing touches, communication, marketing vision, etc.). The pieces were presented on hangers in a showroom setting.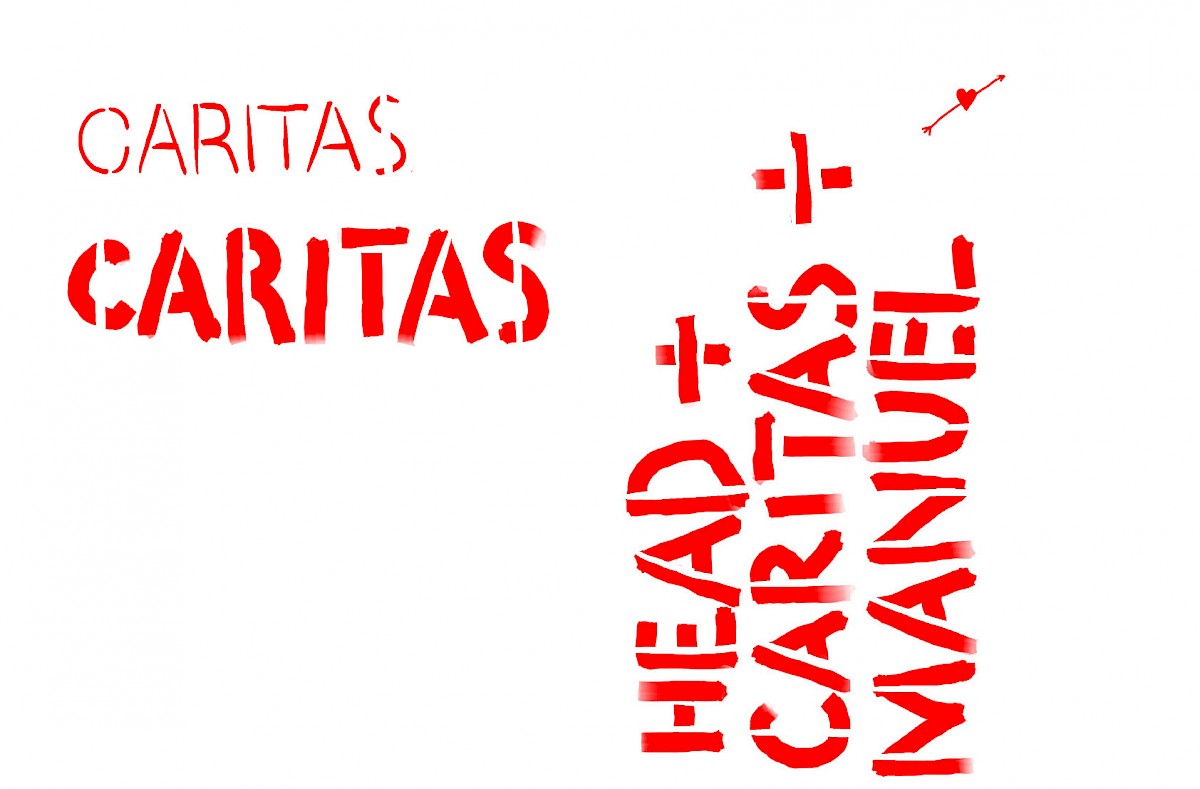 Atelier Première collection avec Dinie van den Heuvel et Vanessa Schindler
Première collection est une amorce au travail de collection dans sa globalité. Le but de ce semestre est de se préparer au mieux pour la collection de diplôme Bachelor. Il est l'opportunité d'apprendre à construire, exprimer et traduire son univers / ses références personnelles, à penser, concevoir et réaliser une petite collection. Il sert également à tester un maximum d'éléments (technique de production durable, recherche et développement de matières, expérimentations de volumes et codes, sourcing de matières, accessoires, styling, etc.) qui pourront être réutilisés et retravaillés durant la collection de diplôme.
First collection workshop with Dinie van den Heuvel and Vanessa Schindler
Première collection is a start to the work of the collection as a whole. The goal of this semester is to prepare for the Bachelor's degree collection. It is an opportunity to learn how to build, express and translate one's universe / personal references, to think, conceive and realize a small collection. It also serves to test a maximum of elements (sustainable production techniques, research and development of materials, experimentation of volumes and codes, sourcing of materials, accessories, styling, etc.) that can be reused and reworked during the diploma collection.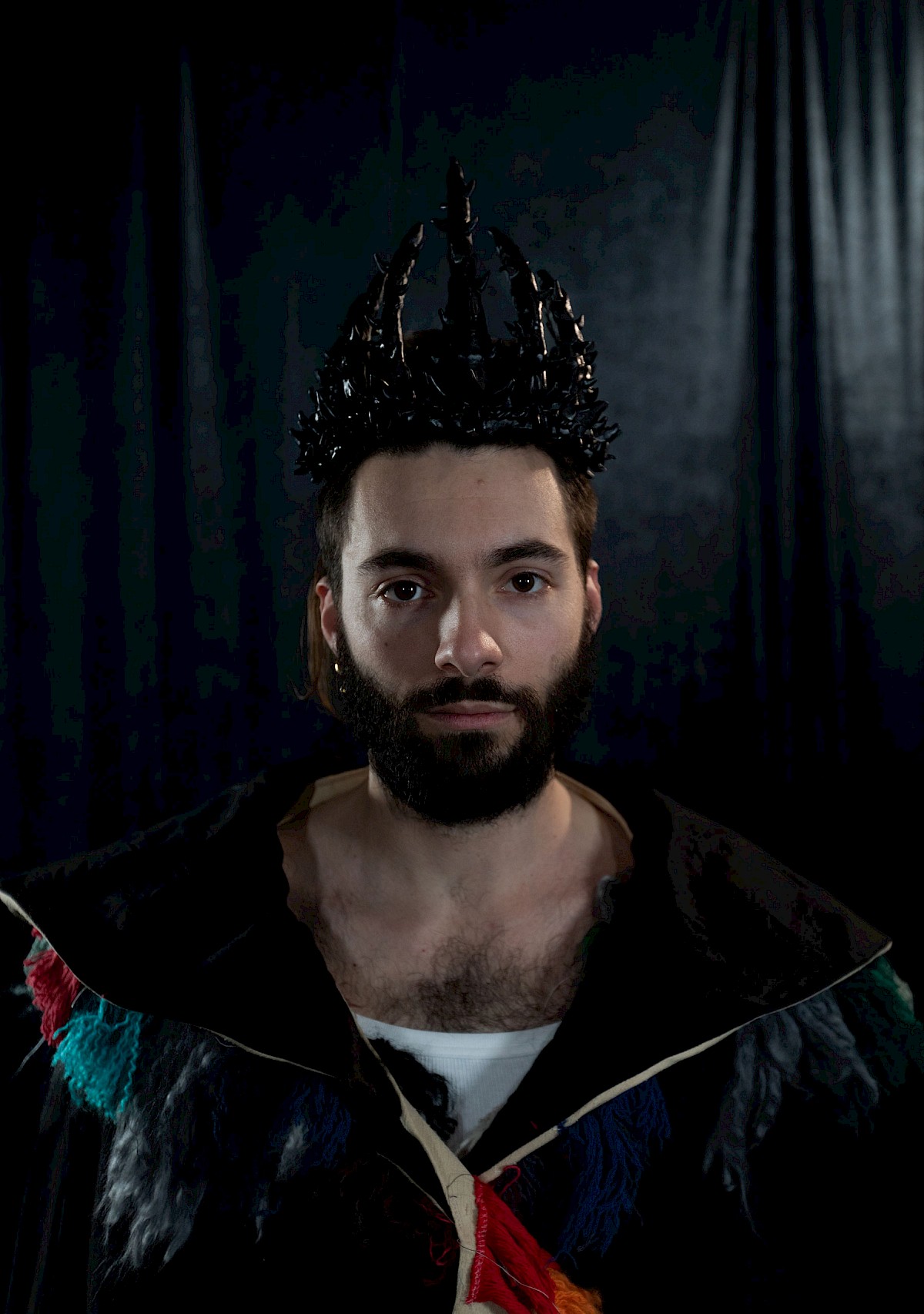 Focus Technique durabilité avec Dinie Van den Heuvel
Assumer sa posture de designer, et ancrer son projet (ou certaines de ses pièces) dans une démarche durable.
Captiver les sphères biologiques et techniques liées à la pensée Cradle To Cradle.
Rechercher des loop biologiques et des loop techniques pour un object de mode. Analyser les différentes méthodes Close the Loop
Sourcer des matières liées au cycle biologique ou technique, optimiser les matières trouvées vers des matières éco-responsables.
Analyser les différentes techniques de design en commençant avec une solution de fin de vie pour les objets, avant de les créer.
Rechercher des différentes techniques de prototypage. Expérimenter avec des méthodes Zero Waste, au niveau pre-consumer waste, post-consumer waste, pattern making and problem solving.
Réfléchir sur les systèmes de production. Fast mass market vs slow tailored fashion, craftsmanship vs industrial manufacturing.
Focus Technique textile design avec Vanessa Schindler
Expérimenter la recherche de matières en partant de 5 techniques artisanales et/ ou technologiques (recherches personnelles).
Sourcer des matières de bases (tissus, objets, matériaux de construction, upcycling, matériaux et éléments organiques, etc.).
Transformer ces matériaux suivant les techniques artisanales trouvées et/ou en inventer de nouvelles, puis mélanger les techniques afin de créer de nouvelles matières. Etablir un échantillonnage très large.
Sélectionner les matières les plus convaincantes et les affiner / préciser dans un nouvel échantillonnage.
Appréhender leur utilisation dans les vêtements et accessoires de sa collection (volumes, tombés, drapés, etc.)
Rechercher des finitions et des techniques de montage propres à ces nouvelles matières.
Technical focus on sustainability with Dinie Van den Heuvel
Assume the position of designer and anchor your project (or some of your pieces) in a sustainable approach;
Capture the biological and technical spheres related to Cradle To Cradle thinking;
Search for organic loops and technical loops for a fashion object. Analyze the different Close the Loop methods;
Sourcing materials linked to the biological or technical cycle, optimizing the materials found towards eco-responsible materials;
Analyze the different design techniques starting with an end-of-life solution for the objects, before creating them;
Research different prototyping techniques. Experiment with Zero Waste methods, at the pre-consumer waste, post-consumer waste, pattern making and problem solving levels;
Reflect on production systems. Fast mass market vs slow tailored fashion, craftsmanship vs industrial manufacturing.
Focus on textile design technique with Vanessa Schindler
Experiment with the search for materials using 5 artisanal and/or technological techniques (personal research);
Sourcing basic materials (fabrics, objects, construction materials, upcycling, organic materials and elements, etc.);
Transform these materials according to the craft techniques found and/or invent new ones, then mix the techniques to create new materials. Establish a broad sampling;
Select the most convincing materials and refine/refine them in a new sampling;
Understand their use in the garments and accessories of the collection (volumes, falls, draperies, etc.);
Research finishes and assembly techniques specific to these new materials.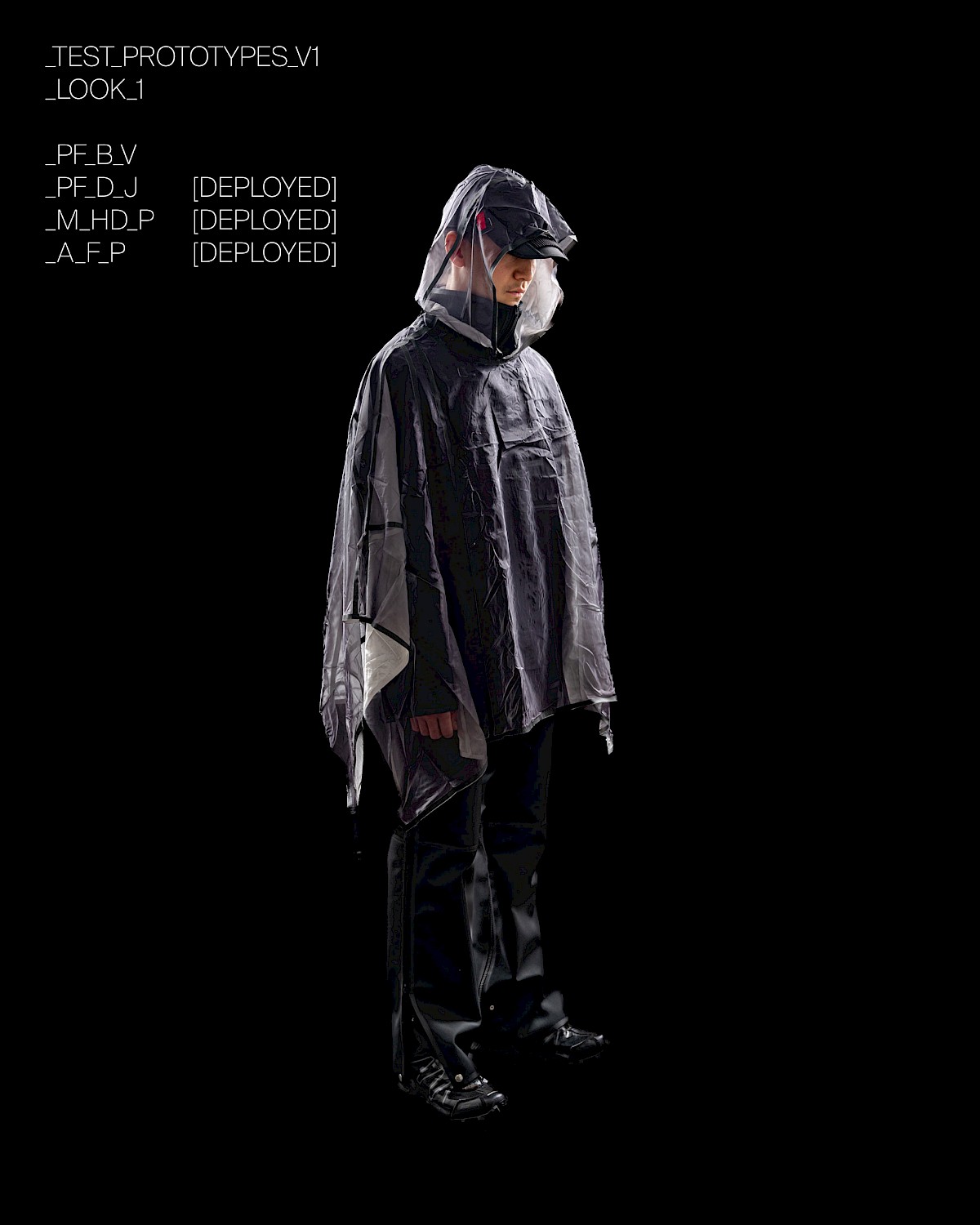 Mémoire théorique de diplôme BA
Cerner et analyser une problématique dans le champ de sa pratique en design mode;
Contextualiser la problématique et sa propre pratique;
Rendre compte de cette réflexion par un texte illustré et mis en page dans une forme reflétant de manière créative le contenu;
Exemples de problématiques abordées ces deux dernières années par les diplômant·e·x·s : enjeux de non binarité dans la mode ; durabilité économique et sociale, esthétique de la durabilité ; rôle du paraître dans la diffusion de l'image de soi par les réseaux sociaux ; repenser la mode par le prisme de l'écoféminisme ; liens entre technologie digitale et métiers d'art ; appropriation culturelle ; l'esthétique de la notion de confort ; rôle de la mode dans l'émergence d'une pop culture contemporaine ; body positivity; réappropriation de son héritage culturel; figures de genre….
Travail effectué avec l'accompagnement d'un tutorat individuel par le corps professoral.
tuteur·trice·x·s travail théorique : Aya Noël, Elizabeth Fischer, Isabel Jakob, Aude Fellay, Camille Buhler
BA theoretical diploma thesis
Identify and analyse a topic in the field of fashion;
Contextualise the topic and one's practice;
Create an illustrated text and layout in a form that creatively reflects the content;
Examples of issues tackled by graduates over the last two years: queer fashion; economic and social sustainability; the role of appearance in the dissemination of self-image through social media; rethinking fashion through the lens of ecofeminism; links between digital technology and crafts; cultural appropriation; the aesthetics of the notion of comfort; the role of fashion in the emergence of contemporary pop culture; body positivity.
Work carried out with the support of an individual tutor.
tuteur·trice·x·s travail pratique / tutors:
Raul Egloff
Émilie Meldem
Vanessa Schindler
Natalia Solomatine
Magdalena Brozda

Tutorat transversal/transversal tutor:
Lutz Huelle
Accessoires / introduction cuir / leather and accessories tutoring:
Pauline Famy
Workshop durabilité / sustainability workshop:
Dinie van den Heuvel
Workshop styling / styling workshop:
Harry Freegard
Workshop image / image-making workshop:
Charlotte Krieger
workshop Pitch:
Aya Noel
Tutorat technique coupe / couture / sewing and technique:
Natacha Malanitcheva
Dinie van den Heuvel
François Schaffter
Suivi maille / knit tutor:
Valentine Ebner :
Dessins de collection / illustration tutor:
Joëlle Gagliardini
Informatisation de la collection / technical sheets supervising:
Sabine Schechinger

assistant·e·x·s / assistants:
Madeline Ribeiro